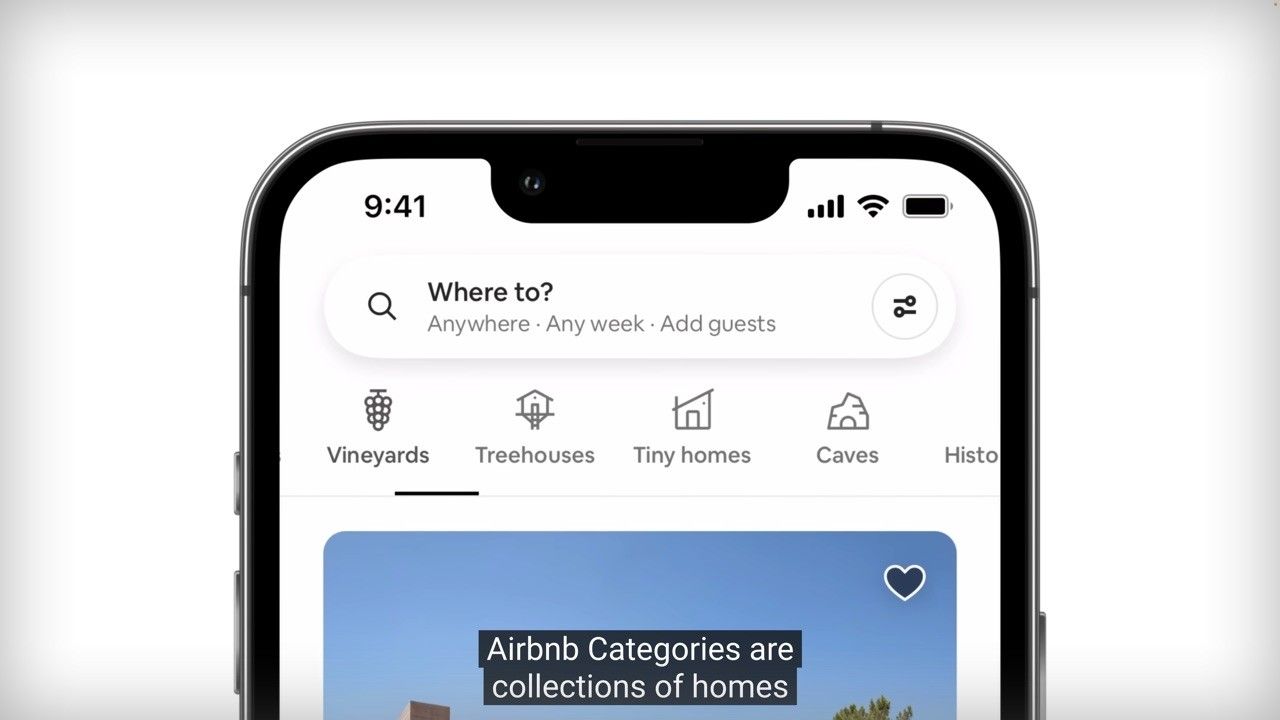 Airbnb and the Abstraction of Location
Food deliveries surged during the Covid-19 lockdowns. But not just any food. Pizza, in particular, saw an explosion in demand. As consumer spending shifted online, more of that spending shifted towards pizza.
It's easy to understand why. Pizza is the perfect online delivery food. It's modular, comes in standard sizes, and is made of a few simple components that are easily represented on an app (click here to add olives/extra cheese). It can be made in less than 10 minutes and delivered in under 30. A pizza is easy to trust: you're more likely to have an unpleasant surprise if you order a burger or some fancy salad than a pizza. A pizza is less likely to be late, less likely to get messed up during delivery, and less likely be very different than what you had in mind when you made the order. Pizza is also easy to eat in front of a screen without requiring silverware or making too much of a mess. And it's easy to store for later.
I can talk about pizza for hours. But the point I'm making is that pizza lends itself to online delivery. Hence, when demand shifts online, pizza's relative share of the market increases. The medium determines the content. The channel doesn't just change how people order, it changes what they order.
This process is not exclusive to food. It applies to how we consume music, videos, clothes, and even physical space. In Rethinking Real Estate, I noted that "a building's visibility is no longer restricted to the offline world. The way an asset looks online has a growing impact on its value. This is particularly true for assets that offer instant bookings such as hotels, shared apartments, and short-term meeting rooms."
Airbnb's latest product upgrade shows what this means in practice. In what it calls "the biggest change in a decade," the home-sharing company launched a new way to book space. Instead of starting your journey by selecting a location, Airbnb now lets you pick a "category." The category represents the type of experience you're looking for — based on a general vibe, a specific activity, or a specific purpose.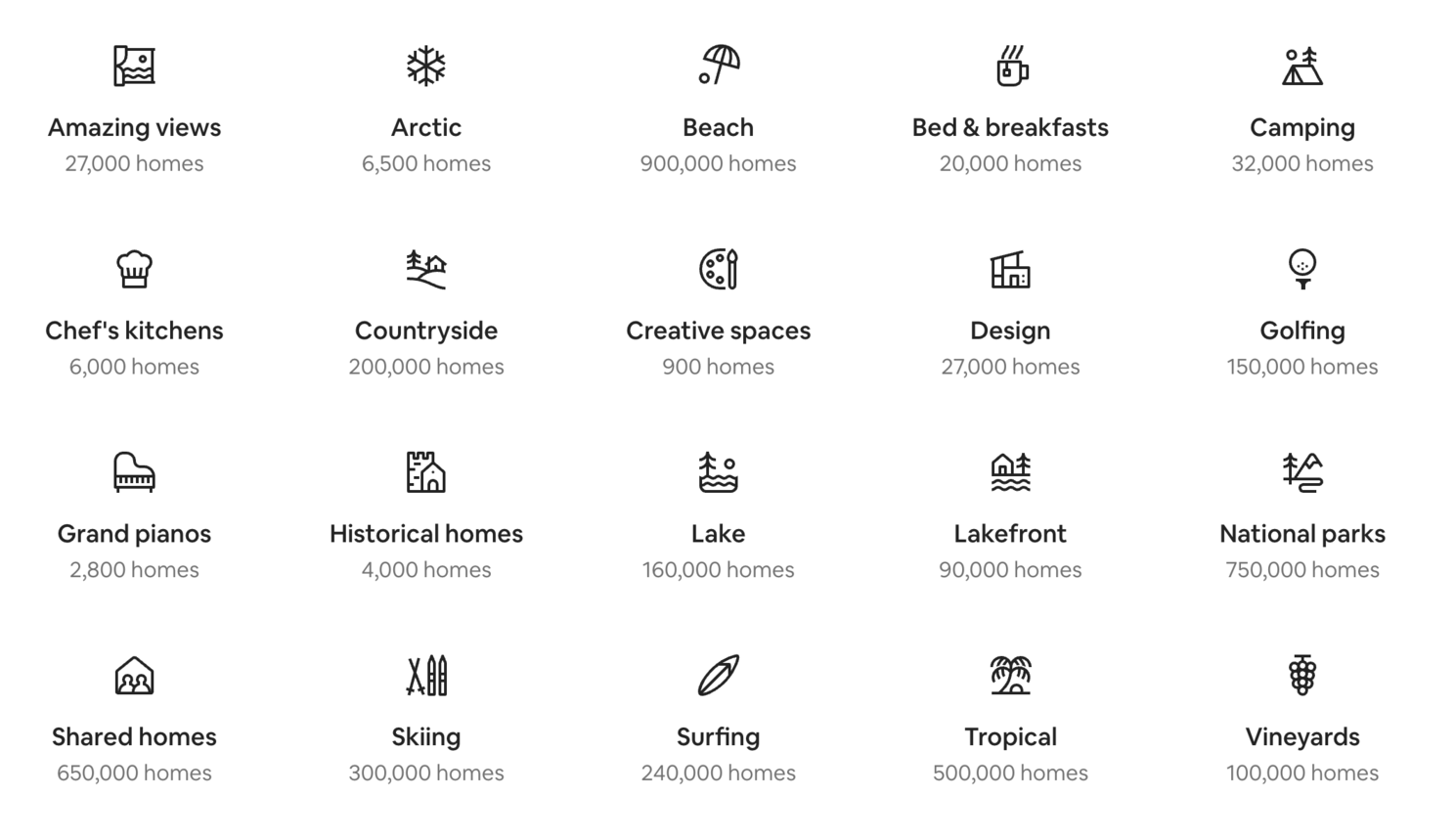 This might not seem like a big deal, but it is. As Ben Thompson points out, "what makes Categories so compelling is that it provides an organizing principle for users that is completely new: instead of starting with location or even dates you start with the type of experience you want and filter down from there." According to Airbnb, this means users can "discover places they wouldn't have known to search for."
In other words, the online channel is changing the way people look for space and the type of space they end up booking. Historically, "location" was the single most important organizing principle because people had to be somewhere, and every other decision was subordinate to that. Now, when people are less tethered to a specific location (or date), other factors can suddenly move to the fore.
People can still have an idea of where and when they want to go, but now they are a little more open to other ideas. And the way they book space creates more opportunities for them to discover places they haven't considered and think about their trips in entirely new ways.
This is not unlike what happened to music. Spotify changed the type of music people listen to and the way they think about music. A user can search for "music for studying" and spend a whole day — without even knowing which artists and songs she's listening to. Likewise, more people will type in what they're looking to achieve or feel and leave it to Airbnb to translate it into a specific place.
This process is not exclusive to leisure and vacations. It will also affect how people choose where to work. As I pointed out in my book and elsewhere, "the office of the future is not a place, it is a network that allows the individual to access a variety of locations that enable the task at hand: Recording a podcast, hosting a client, doing focused work, learning, collaborating."
At work, too, people will not look for a "location." They will look for a place to "Record a podcast", "focus", and "host a brainstorming session" or "impress a client." Whoever makes it easy for them to find and book these places will win the future.
Comments
Join the newsletter to receive the latest updates in your inbox.