Upcoming
I am currently working on my second book, Winner Takes Most. Sign up to my newsletter to get notified once it is out.
Out now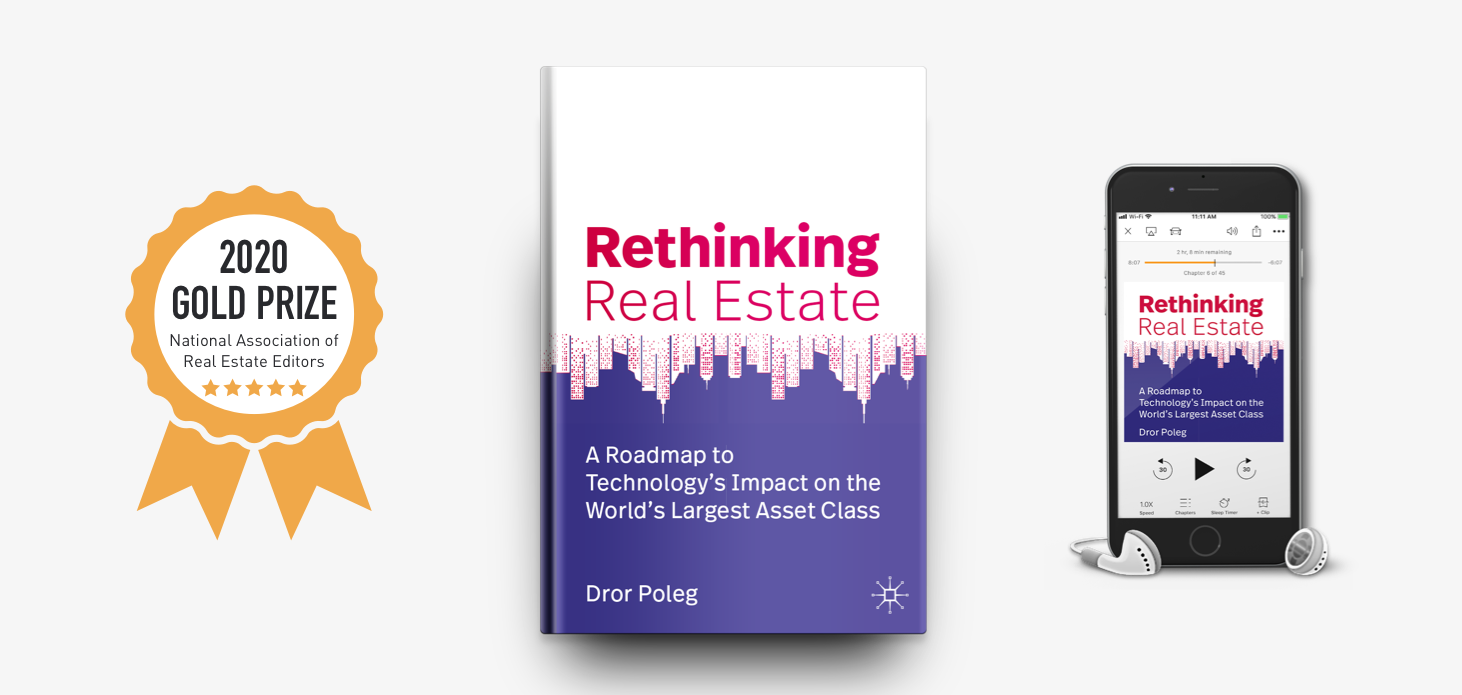 Technology is reshaping the built world. How can you make the most of it?
Get up to speed on the latest innovations, business models, and funding methods that are transforming the real estate industry. Learn to identify emerging risks, seize new opportunities, and turbo-charge your project, company, or career.
🥇 National Association of Real Estate Editors 2020 Gold Prize Winner.

"Essential read for those with aspirations to understand and lead change."
— Richard Pickering, Chief Strategy Officer, UK, Cushman & Wakefield
"This book is your survival manual."
— Juliette Morgan, Head of Sustainable Development, British Land
"If you need to understand the future of real estate, read this book now!"
— Aaron Block, Founder & Managing Director, MetaProp Ventures
"A thought-provoking exploration of technology's impact on commercial real estate."
— Guy Vardi, Chief Innovation Officer, Silverstein Properties
"You have to read this book. It's the clearest, most comprehensive analysis of the complete overhaul impacting real estate"
— Charlie Green, Co-CEO & Co-Founder, The Office Group
"This book will help anyone that invests or operates institutional real estate to evaluate their strategy."
— Karen Hollinger, SVP of Strategic Initiatives, AvalonBay Communities
"A must-read for any real estate professional, investment professional, or entrepreneur"
— Ryan Simonetti,CEO & Co-Founder, Convene
---