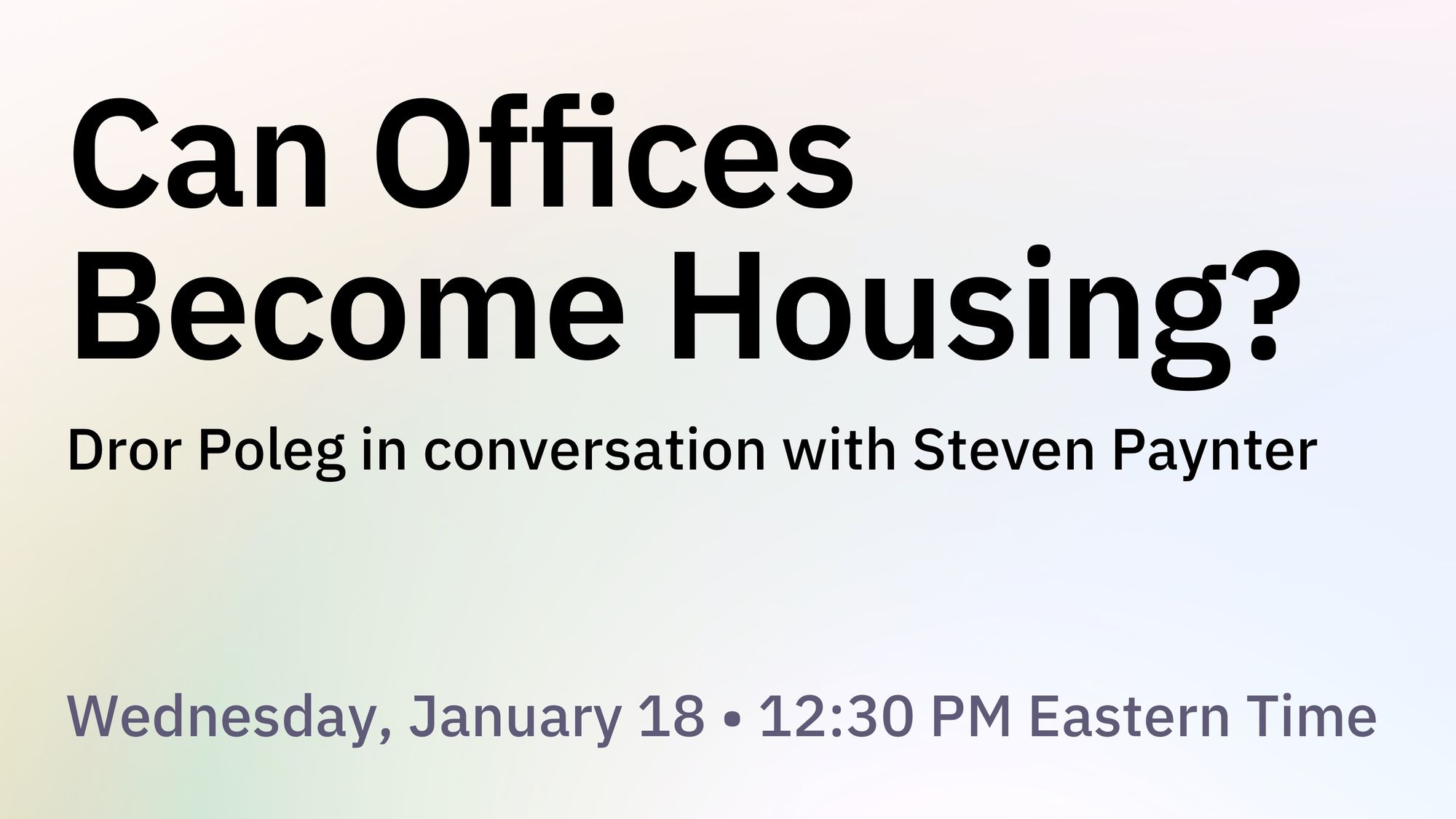 Recording: Can Offices Become Housing?
I chatted with Gensler's Steven Paynter about the challenges and opportunities of Office-to-Residential conversions.

30% of office buildings can be converted into housing.

12 months ago, most cities and landlords didn't want to hear about this possibility. But over the past six months, there has been an explosion of interest.

Office conversions can create hundreds of thousands of new apartments in the heart of cities like New York, San Francisco, London, and Toronto.

Adding new housing stock can make cities more affordable, more equitable, safer — and more fun. Instead of relying on commuters that show up a couple of times a week, cities can enable more people to live near work and within walking distance of schools, shops, parks, theatres, and other urban amenities.

Beyond the benefits for people, it's also good for the planet! Buildings make up a huge proportion of overall carbon emissions. 50% of these emissions are generated during construction. Reusing and repurposing buildings helps drive down emissions dramatically.

And it doesn't end there. By enabling more people to live in cities, we reduce car emissions and energy usage for heating, cooling, and ventilation.

In early 2020 — before the pandemic — Steven Paynter from Gensler started developing an "algorithm" to assess which office buildings can become apartment buildings. Since then, Steven and his team evaluated more than 500 buildings across North America — 50 of which are now being converted.

I chatted with Steven about the challenges and opportunities, and what politicians, investors, and employers can do to make cities more pleasant, affordable, and attractive.
If you prefer audio to video, you can listen to the event on Spotify, Apple Podcasts, and beyond.
Comments
Join the newsletter to receive the latest updates in your inbox.