Podcast: Rethinking with Dror Poleg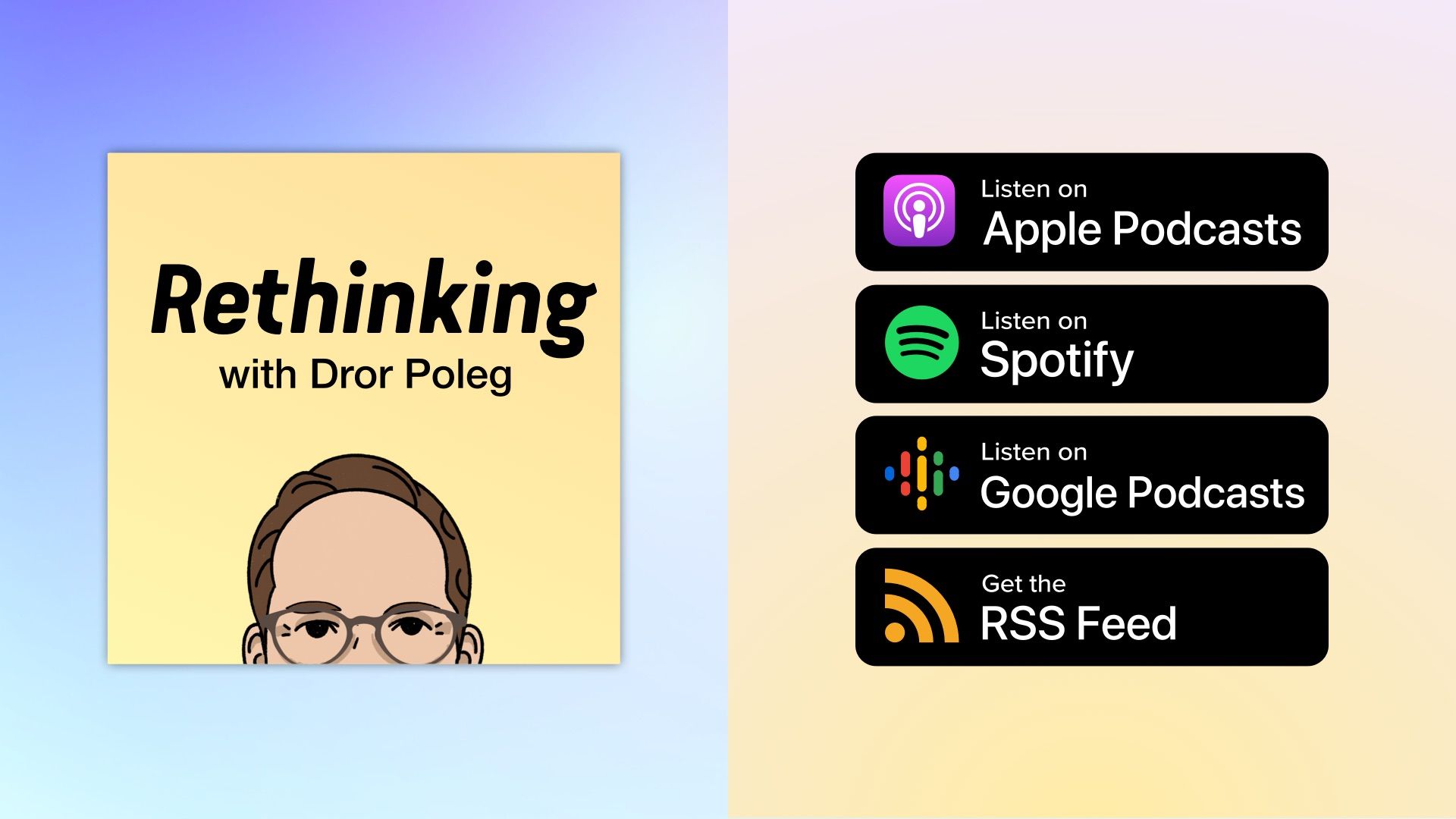 Weekly insights on the future of work, cities, and buildings. Hosted by Dror Poleg, with occasional guests.

Dror Poleg is an author and speaker focused on the future of work and cities. His insights have been featured in The New York Times, Wall Street Journal, Financial Times, NBC, Bloomberg, and beyond.
The podcast includes interviews with researchers and entrepreneurs from various fields + audio versions of Dror's own articles and presentations. Click below to listen and subscribe on your preferred app: