Podcast: Rethinking with Dror Poleg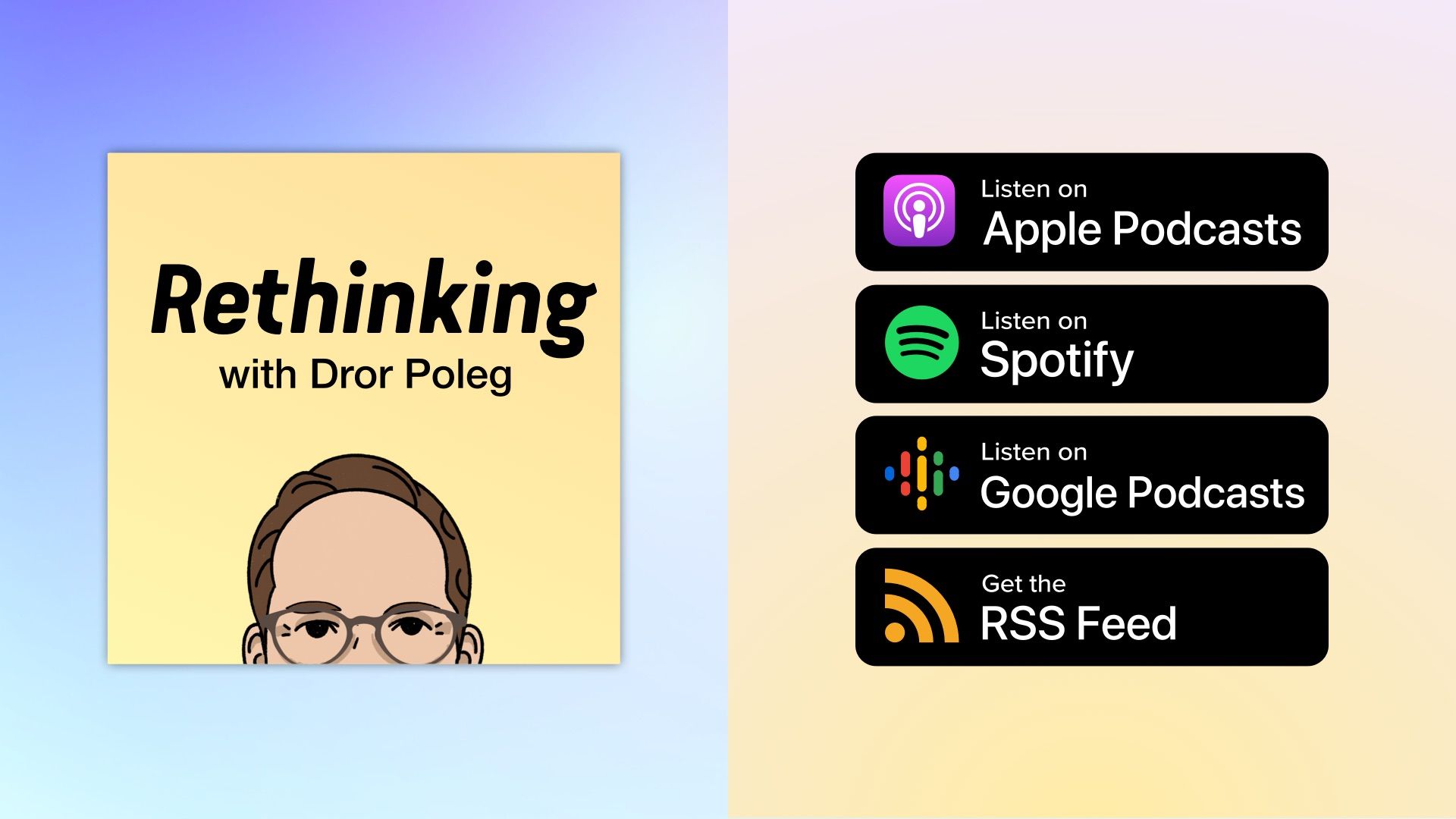 The world is becoming more complex. Everything is connected, but hardly anything makes sense.
In Rethinking, Economic Historian Dror Poleg demystifies the technologies and ideas reshaping how we work, live, socialize, and invest.
The podcast includes interviews with researchers and entrepreneurs from various fields + audio versions of Dror's own articles and presentations.
Click below to listen and subscribe on your preferred app: