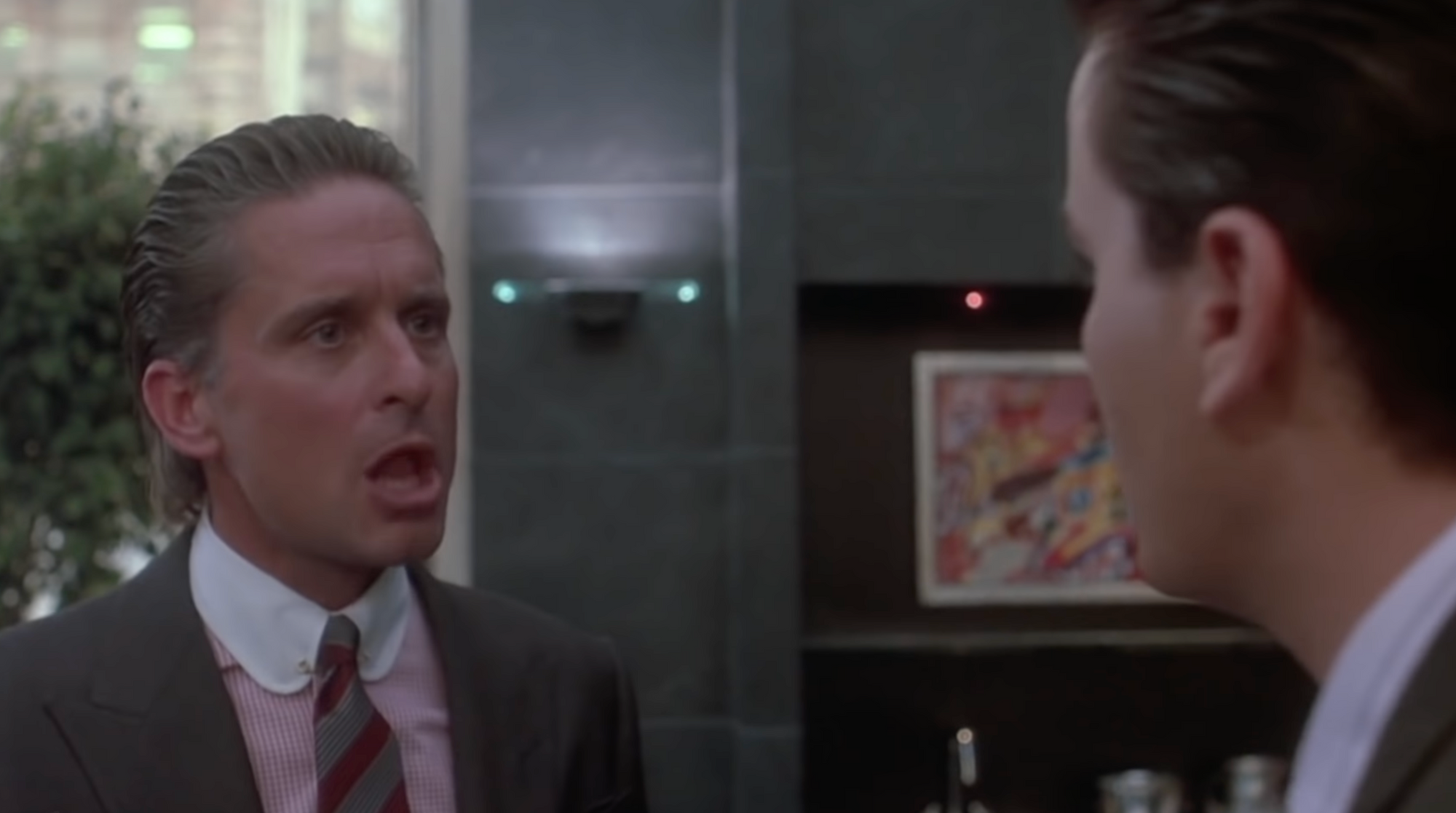 The shift to remote work could kill office culture. For employees in some industries, that's pretty good news.
First among these industries is finance. The culture at some of the world's largest money managers is notoriously harsh, particularly towards younger employees. Many companies have individual bullies and offenders. But in finance, this behavior is often part and parcel of the business itself. As John N. Reynolds and Edmund Newell pointed out in Ethics in Investment Banking:
"The attitude of investment banks towards their employees can, in practice, be highly impersonal and not take account of individuals. Investment banking is a highly competitive world where the talented will rise to be successful, and a high attrition rate is expected. Leaving newly recruited analysts to be managed by newly promoted associates often leads to institutionalised bullying... There is a level of abuse of analysts in advisory departments that can be put down to poor management, but there is also a level which reaches institutionalised bullying."
Earlier this month, I asked graduate students in one of my classes whether there's anything they don't miss about the office. "I really don't miss the shouting", said one of them. Working from home means more communication is done in writing or on video calls that are being recorded. As such, it seems to restrain office culture's more aggressive impulses. What happens at the office stays at the office, but what happens on Zoom can be used against you.
But some financial firms are still keeping the culture alive, even remotely. Lisa Fu is a reporter at the Financial Times's FundFire service, which provides news to companies in the "institutional and high-net-worth asset management space." Earlier today, Lisa Tweeted about her experience writing a story about the world's biggest asset manager:
"Yesterday, we ran a piece about BlackRock workplace culture and some of the common complaints from current and former employees, which included managers yelling at staff and bullying. Today I got a call from their PR, who started to raise his voice and even used the F word....

I'm no expert on workplace behavior, but none of my managers speak to me like that. My parents and friends also don't speak to me like that. My other PR contacts and I also have our disagreements but we don't throw out language like that...

when he heard that we were including a complaint about how some managers yelled at employees in their face, his follow up question was 'what was the context?' My question is, is there ever a context where you should treat a human being like that?"
This was only Blackrock's PR firm, and if Lisa's allegations are true, the financial giant should apologize and end its engagement with that firm. As things stand, it's hard not to see this type of behavior as an extension of a work culture that needs to end.
Elsewhere in the world of finance, the CEO of Goldman Sachs, David Solomon, made headlines earlier this saying that remote work "is not ideal for us and it's not a new normal... it's an aberration that we are going to correct as quickly as possible." Solomon was particularly concerned about young workers: "I am very focused on the fact that I don't want another class of young people arriving at Goldman Sachs in the summer remotely."
The insistence on keeping everything and everyone at the office is understandable — and legitimate. But even without bullying, forcing everyone to work in a certain way seems dated in a world where talented employees have more choice than ever.
Already before COVID, talented graduates were voting with their feet. As CNN reports, 20% of business school graduates chose to work in finance in 2008, compared to 12% who chose tech. In 2018, tech's share of graduates rose to 17%, while finance declined to 13%. And this figure only takes into account business graduates, who are less prized in the tech world than engineers or even product managers.
The shift towards tech will only continue, especially if financial firms don't change their ways. As one Quora responder pointed out:
"Why slave away at Goldman Sachs for $400k and a $15 Seamless budget when you can turn around and be a PM at Google, work half as many hours, make 50% more, get free meals, and get your eggs frozen for free?"
Landlords should also take heed. Real estate professionals were excited to hear Goldman's boss say he'll force his employees back to the office. But traditional finance is an industry in decline. While Facebook and Google are taking up new office space and growing their teams, analysts estimate "New York City's finance industry won't recover from the devastation wrought by Covid-19 until 2026." And even in 2026, the number of people employed in finance would be lower than in 2019.
But plenty of people still work in finance. We hope that their bosses learned something while working remotely and will bring their learning back to the office. As for their PR firms, some of them still didn't get the memo.
Have a great weekend.
__
Cover image from Wall Steet (1987) by Oliver Stone, Twentieth Century Fox.
Comments
Join the newsletter to receive the latest updates in your inbox.