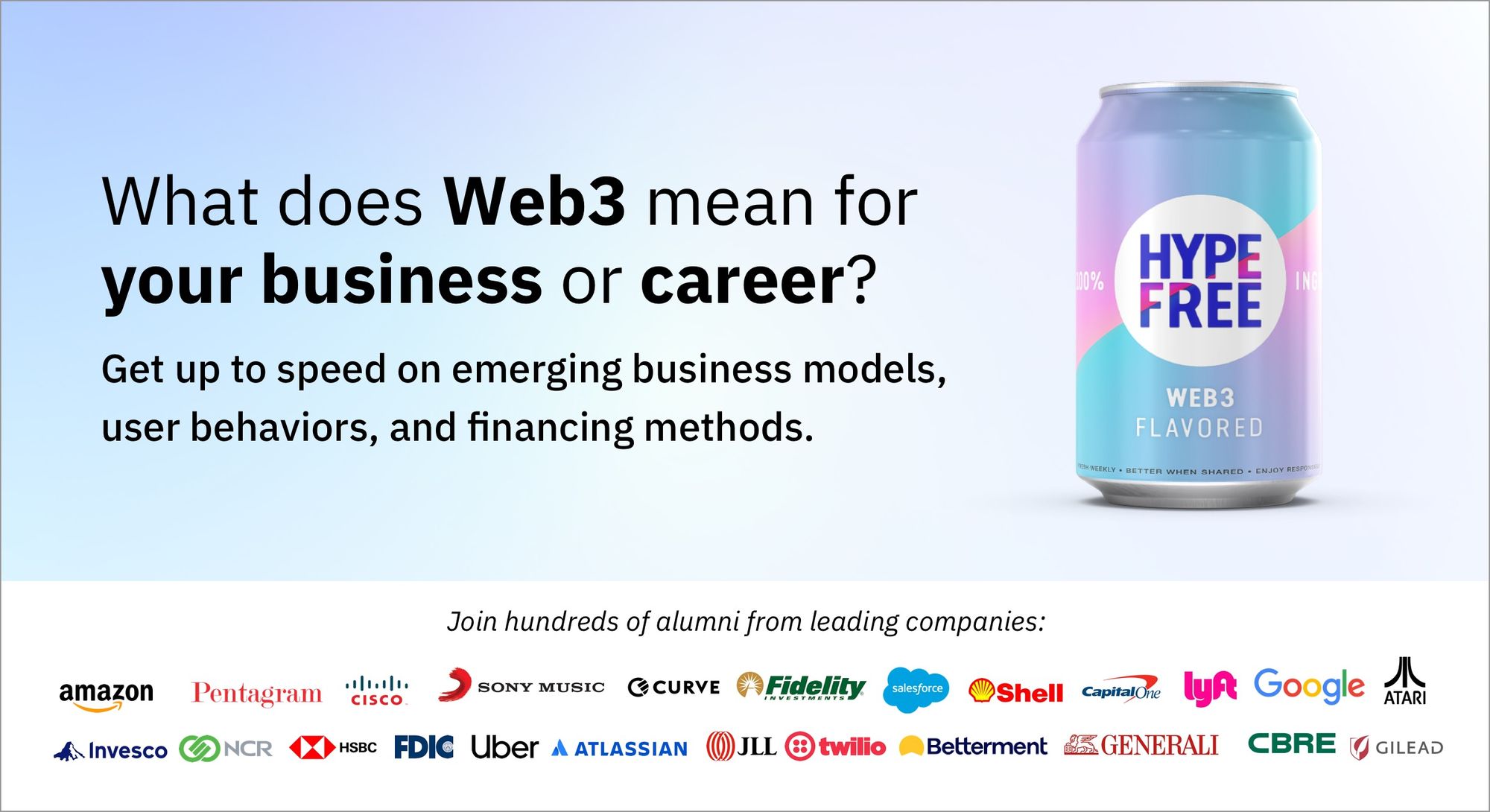 I teach a 3-week course about the future of the internet and digital assets. It covers emerging technologies, business models, and consumer behaviors.
The course is aimed at experienced professionals who want to figure out how to harness these new building blocks in their own industries and career. Participants come from companies and organizations such as Amazon, Google, Uber, Sony, Fidelity, Snap, FDIC, HSBC, The Treasury Department, Novartis, Carlyle Group, and others.
We also offer customized private courses for teams and organizations.
---