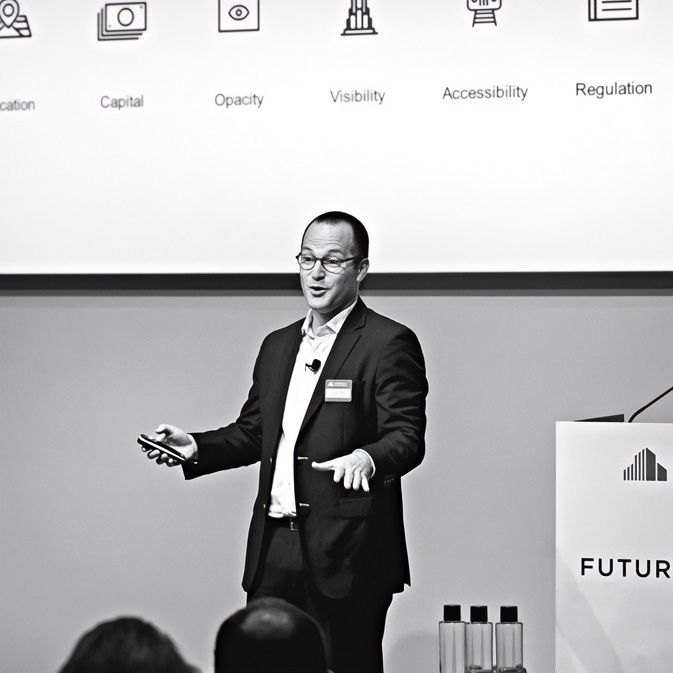 Dror Poleg is an Economic Historian, researching technology's impact on how people live and work. His insights have been featured in The New York Times, Wall Street Journal, Bloomberg, and beyond.
In keynotes, books, podcasts, and workshops, Dror helps the world's largest financial institutions, technology firms, and property owners figure out what happens next.
Every week, Dror shares his analysis and predictions with more than 20,000 subscribers across the globe.
In early 2021, I was asked by Scott Rechler and RXR to write down my views on New York City's future. These included my predictions about the impact of remote work, the validity of existing economic theories, and what the city must do to become more attractive. I wrote the
I am traveling this week, so no long newsletter. But I wanted to let you know that some of my recent articles are now available in audio format. Instead of reading, you can listen. I am reviving my old podcast and will post all audio versions there. Below are a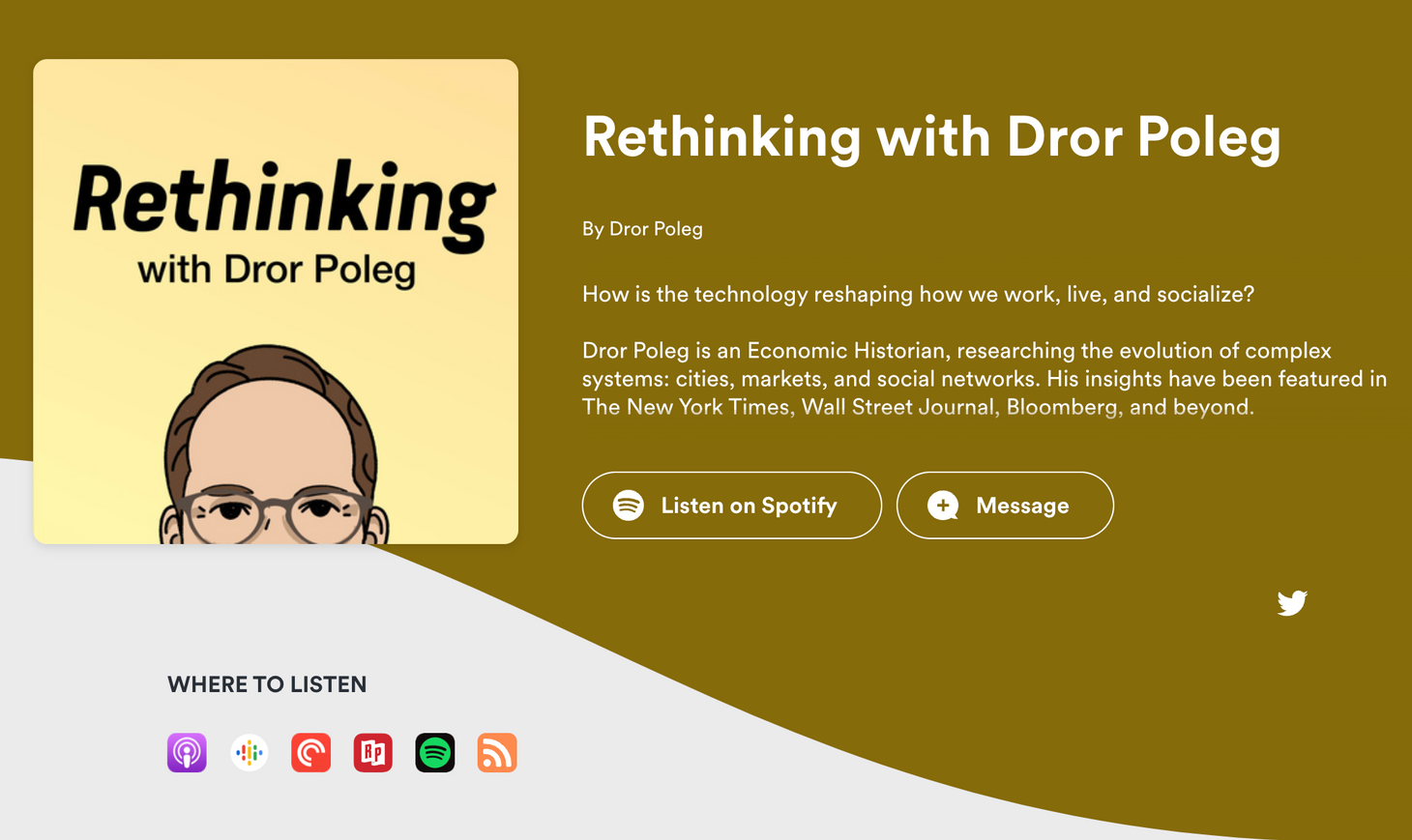 Dror Poleg Newsletter
Join the newsletter to receive the latest updates in your inbox.