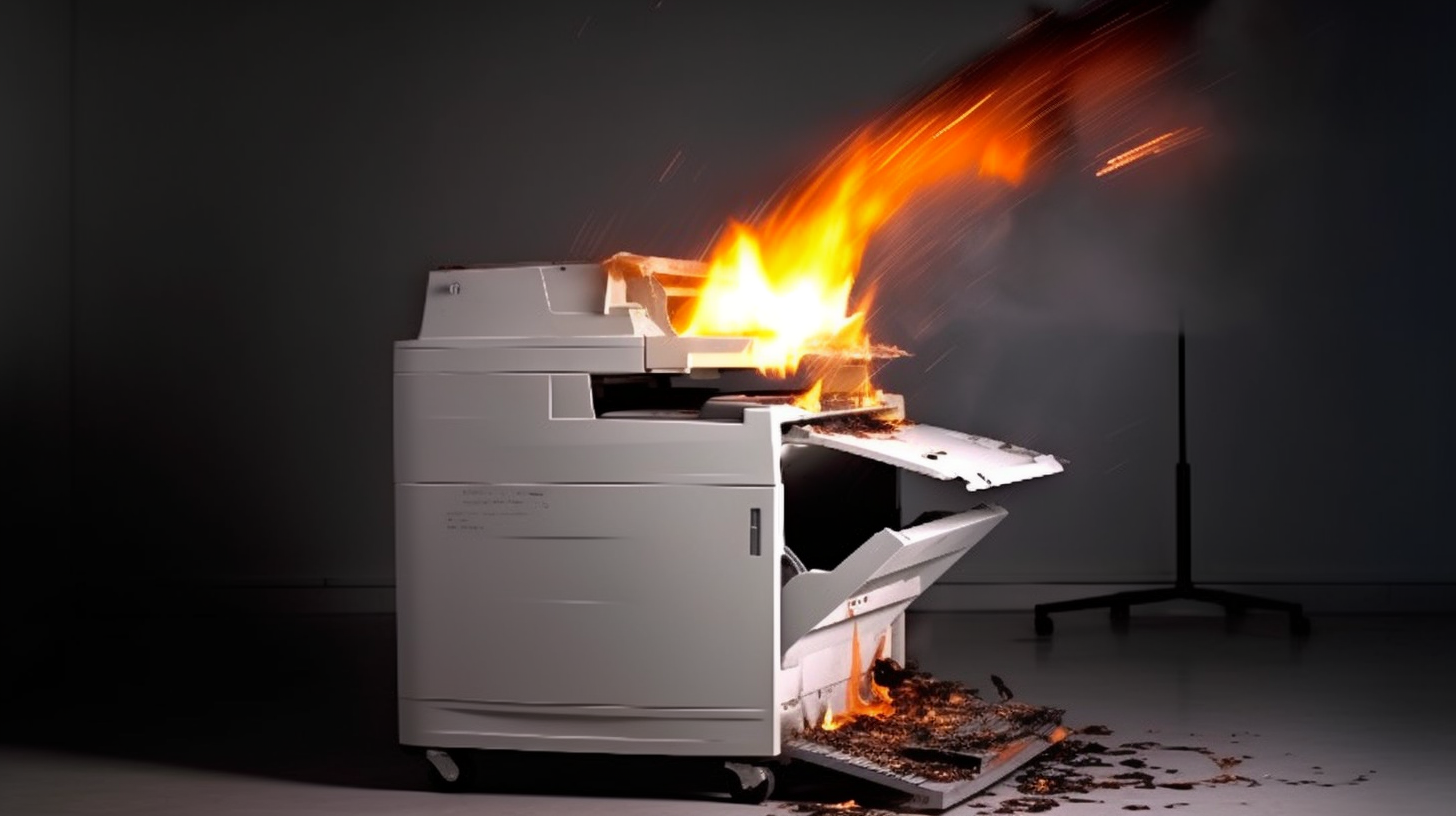 Creativity and Interaction
Innovation is the result of humans copying each other imperfectly. Remote work and AI offer new ways to do so.
⚡
What can AI do for you?
I just launched a
Practical AI Course
to provide you with an introduction to the tools and trends that will shape the future of work. Click
here
to learn more and sign up.
Where do new ideas come from? In Metropolis, Ben Wilson shares this anecdote about the impressionist master Claude Monet:
Monet cherished the "perpetual clash of opinions" at Café Gerbois, which "kept our wits sharpened." Café culture was the spark of conversation; and conversations were the fuel of art.
In 19th Century Paris, artists mingled in coffee shops and other public places. They exchanged ideas and added their own twist to each other's work. In 1869, Monet famously sat alongside Renoir as each of them painted a small island on the river Seine. Interactions such as these ultimately helped the two impoverished artists herald an influential movement and style.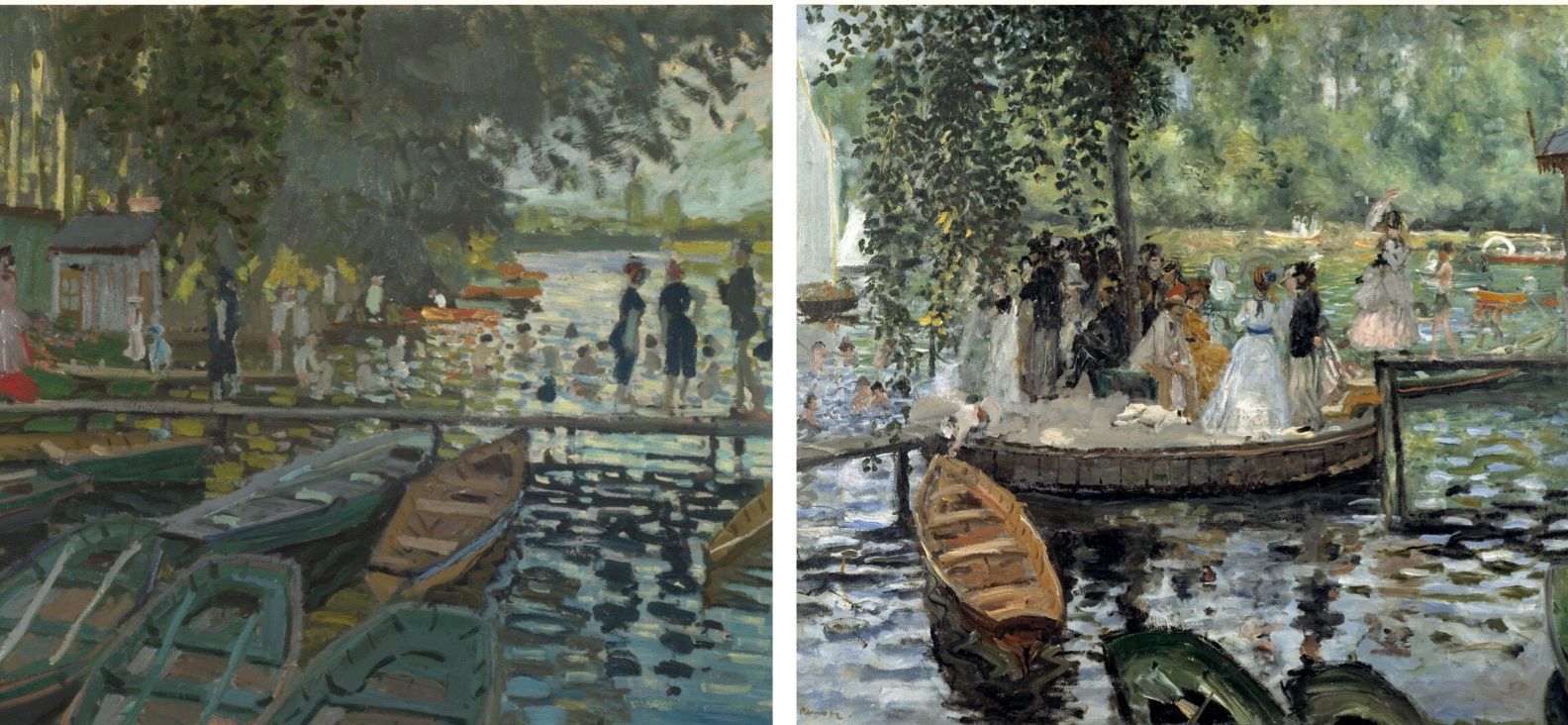 The same dynamic plays out with somewhat less style wherever humans work. People are inspired by each other's work; they copy and iterate and provide direct and indirect feedback. And, somehow, the world moves forward, and new ideas and products emerge.
As Richard Dawkins pointed out in The Selfish Gene, this is an evolutionary process. Ideas are replicated, but they are replicated imperfectly. The imperfect copies receive feedback (from colleagues, customers, and investors).  And the copies that survive are, in turn, copied by others, and their imperfect copies continue to evolve.
Sometimes, this process produces masterpieces like Monet's. But most of the time, it produces more mundane things, like accounting strategies, sales pitches, or new types of pastry or salad. If you live in a big city, you see it all the time. A cool coffee shop springs up with a nice new layout, product, or color scheme. Within months, a few imperfect copies of it spring up in other neighborhoods. Within a year or two, the ideas spread to a few other cities. Within a few years, coffee shops worldwide are redesigned with traces of those few original ideas from that one shop.
Cities are very good at expediting the spread and evolution of ideas. As Le Corbusier said, "the city which can achieve speed will achieve success." And as cities become connected through global travel and media, they look increasingly the same. Alex Murrell calls our era The Age of Average — "in every field we look at, we find that everything looks the same."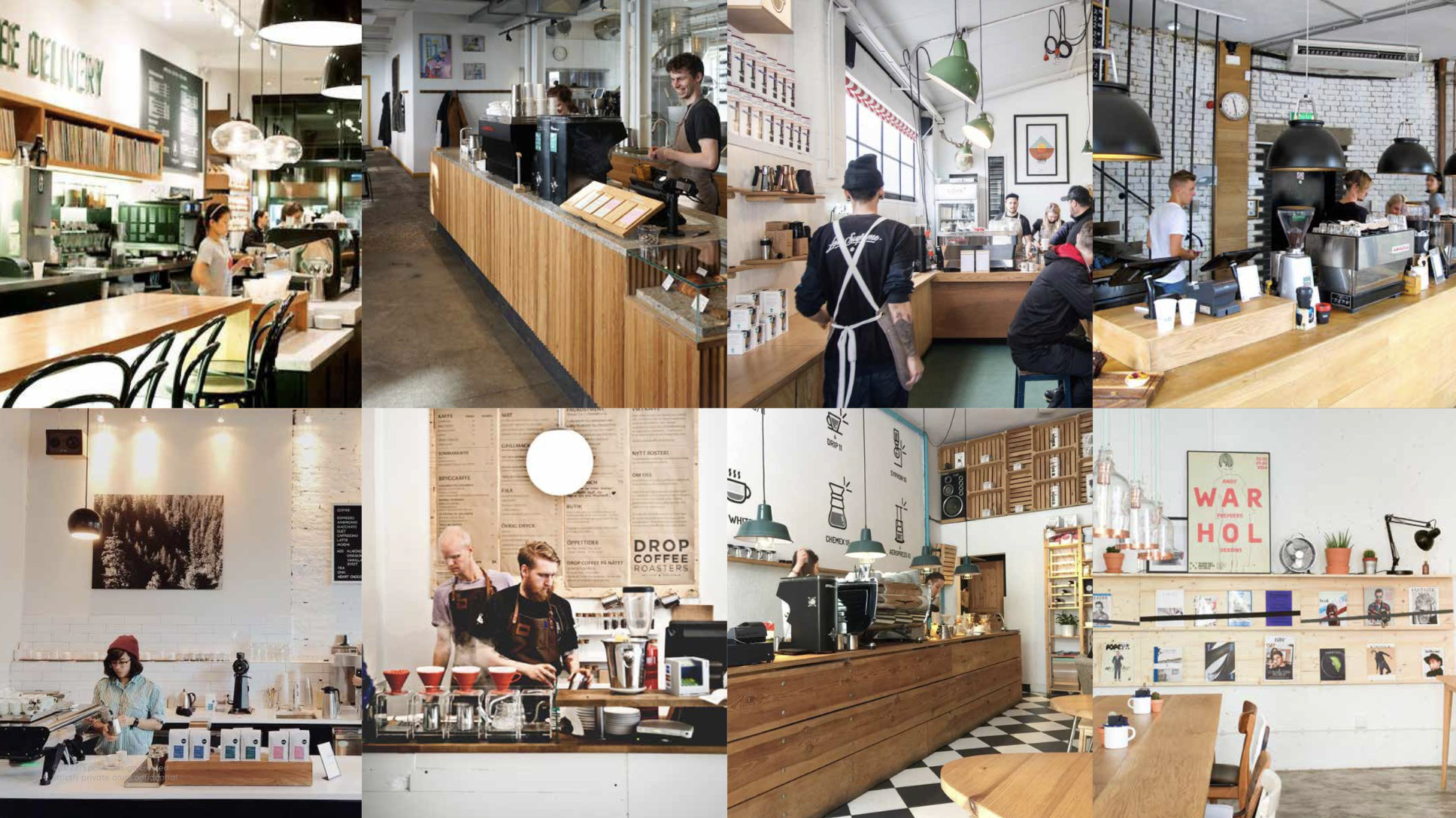 He's half right. Everything looks the same, but at the same time, everything constantly changes. The rapid exchange of ideas on a global scale continuously breeds new ideas. These ideas, in turn, take over the world and shape it in their image. Until a new idea comes along.
This process shows that at the macro level, the production of ideas transcends the constraints of geography. At the micro level, most of us still assume that these constraints still apply. We assume that innovation emerges from intense interaction between people. And that such interaction can only happen in person. More precisely, we assume that online interaction has lower bandwidth — that it conveys much less information, that it filters out too much of the implicit feedback and trust that one can absorb in person.
These assumptions are correct. But online interaction does not have to play by the offline world's rules. It can be superior in other ways; it can enable the rapid and imperfect replication of ideas through other means.
Midjourney is a case in point. It is an AI program that generates images based on textual prompts. You tell it what you wish to see, and it produces a visual representation of it. The image at the top of this article was generated by Midjourney, following my prompt to produce a "copy machine on fire."
That's cool. But what's really interesting about Midjourney is its user interface. Instead of building an app or a website, Midjourney's developers released their software as a Discord bot. Discord, for those not familiar, is a popular group chat application.
To use Midjourney, you must join their Discord server and enter a chat room with dozens or hundreds of others. You type your request, and after a minute or so, the Midjourney bot posts the image it generated for you. Everything happens in public. You can see what others are asking for and what they get in return.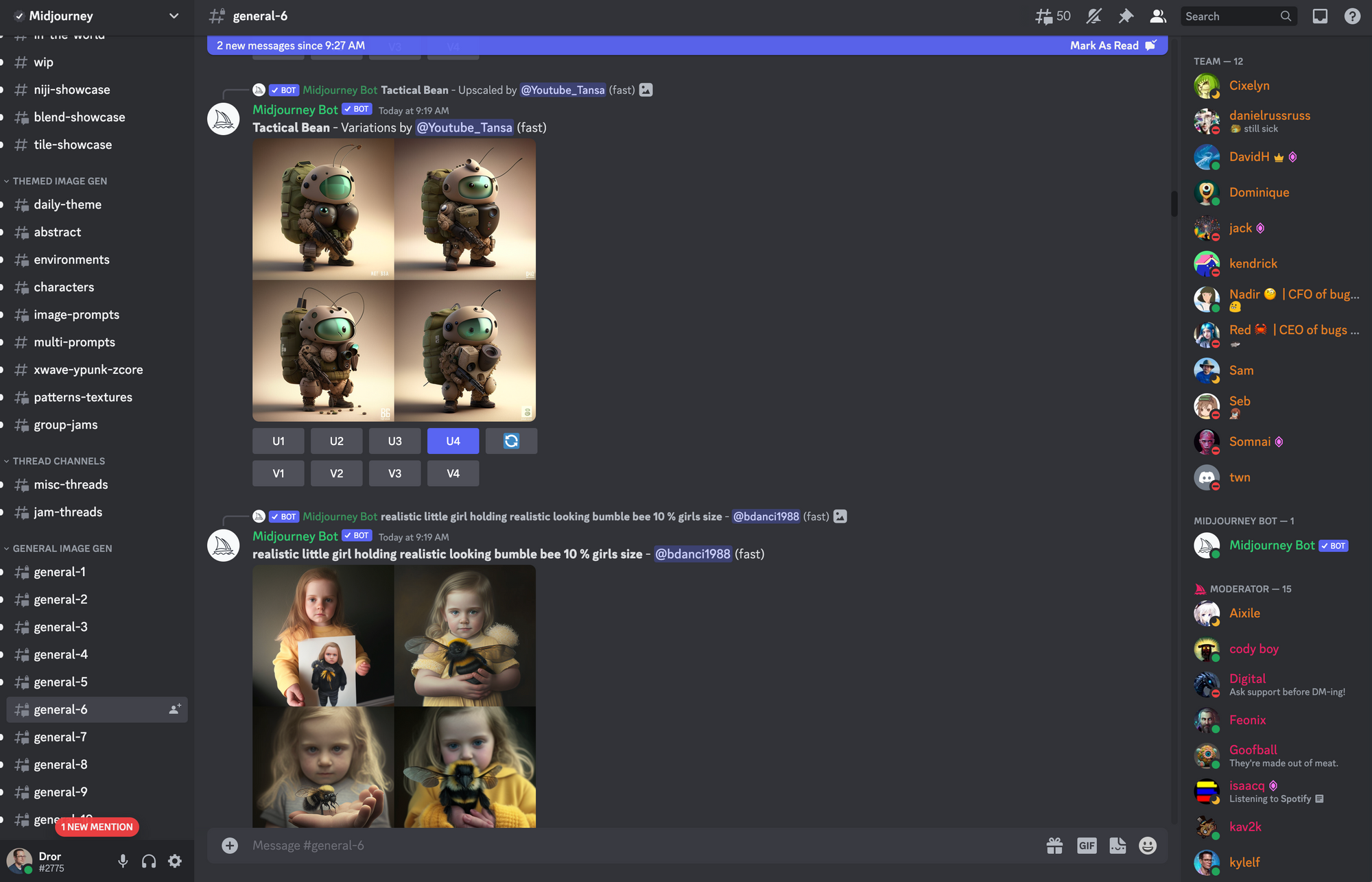 Now, generating an excellent image is trickier than it seems, especially if you have something particular in mind. To produce the set of images below, a user called Nabil typed the following prompt:
A transparent cassette tape with lavender flowers crafted from colorful crystals, adding a touch of sparkle and glamour. The tape is placed on a mirrored surface, reflecting the intricate details of the crystal flowers. The atmosphere is luxurious and dazzling. -ar 3:2 --v 5 --q 2 --s 750
The prompt is structured in a specific way and includes some technical terms ("ar 3:2") that define the image's aspect ratio, the software version that should be used to create it, and how much "artistic freedom" the software should exercise.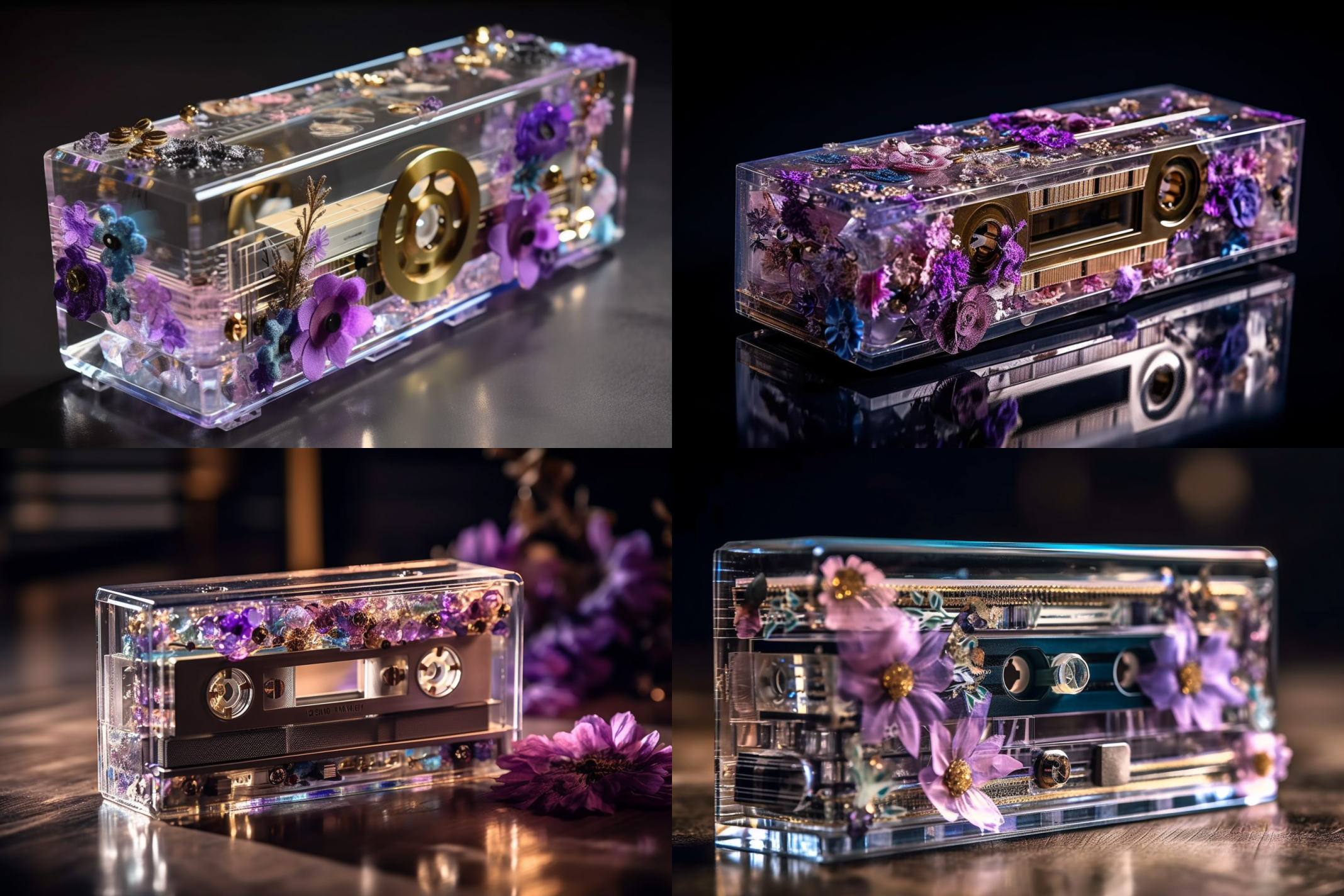 I saw the result of Nabil's prompt, and I thought it was cool. It looks like he had a very specific idea and strategy in mind. I did not understand some of the terms he used or why he used them. But I liked the result.
So, I copied it. But imperfectly. I adapted it to my own needs. I replaced "cassette tape" with "office building" and got the following set of images.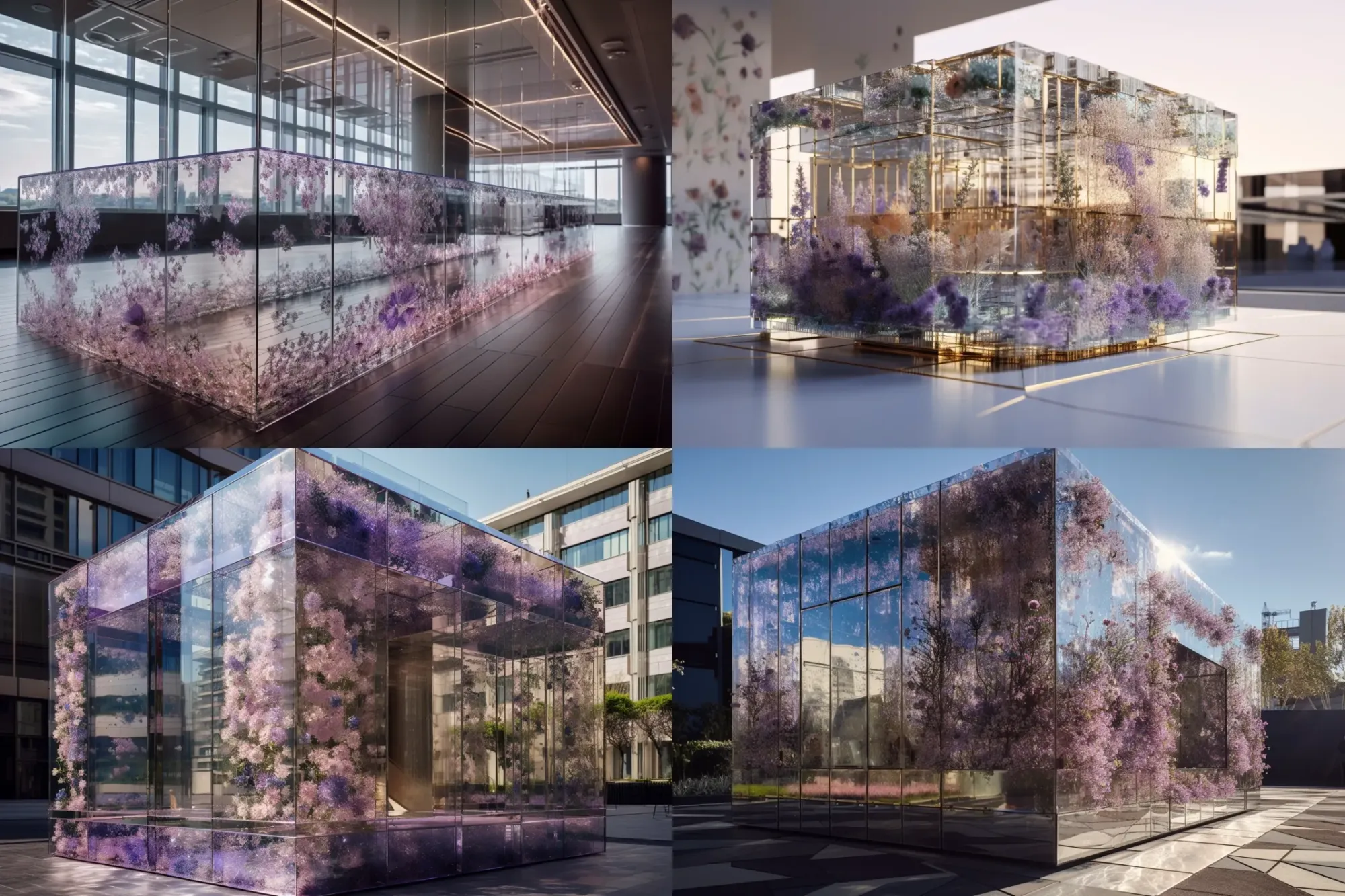 Do you see what happened here? Nabil and I are like Renoir and Monet. But we don't need to sit for hours next to a river. And we don't need to be in the same place. In the span of an hour, hundreds of iterations like this take place in Midjourney's chatrooms. People iterate in public, learn from each other, get inspired, and produce really cool stuff. And some of them are really like Renoir and Monet — they have incredible talent and are masters of their craft, and this process enables them to iterate faster and to spread their ideas wider.
In other words, the bandwidth of interaction is faster than anything you can do offline. But it conveys different information. And the use of AI intensifies this process. It enables me to turn my ideas into visual images that others can see and get inspired by — or laugh at. The same dynamic applies to other fields. The end result is rich in communication and blazing speed — the rapid and imperfect replication of ideas.
And, of course, the online world does not have to replace the offline one. Being on Discord and sitting next to a group of people who provide their own feedback and ideas can be fun and productive. But the offline world is no longer the only option. We can interact intensively and produce new products and ideas. And unlike the offline world, the literal bandwidth that powers online interaction is constantly increasing.
⚡
What can AI do for you?
I just launched a
Practical AI Course
to provide you with an introduction to the tools and trends that will shape the future of work. Click
here
to learn more and sign up.
Best,

Comments
Join the newsletter to receive the latest updates in your inbox.