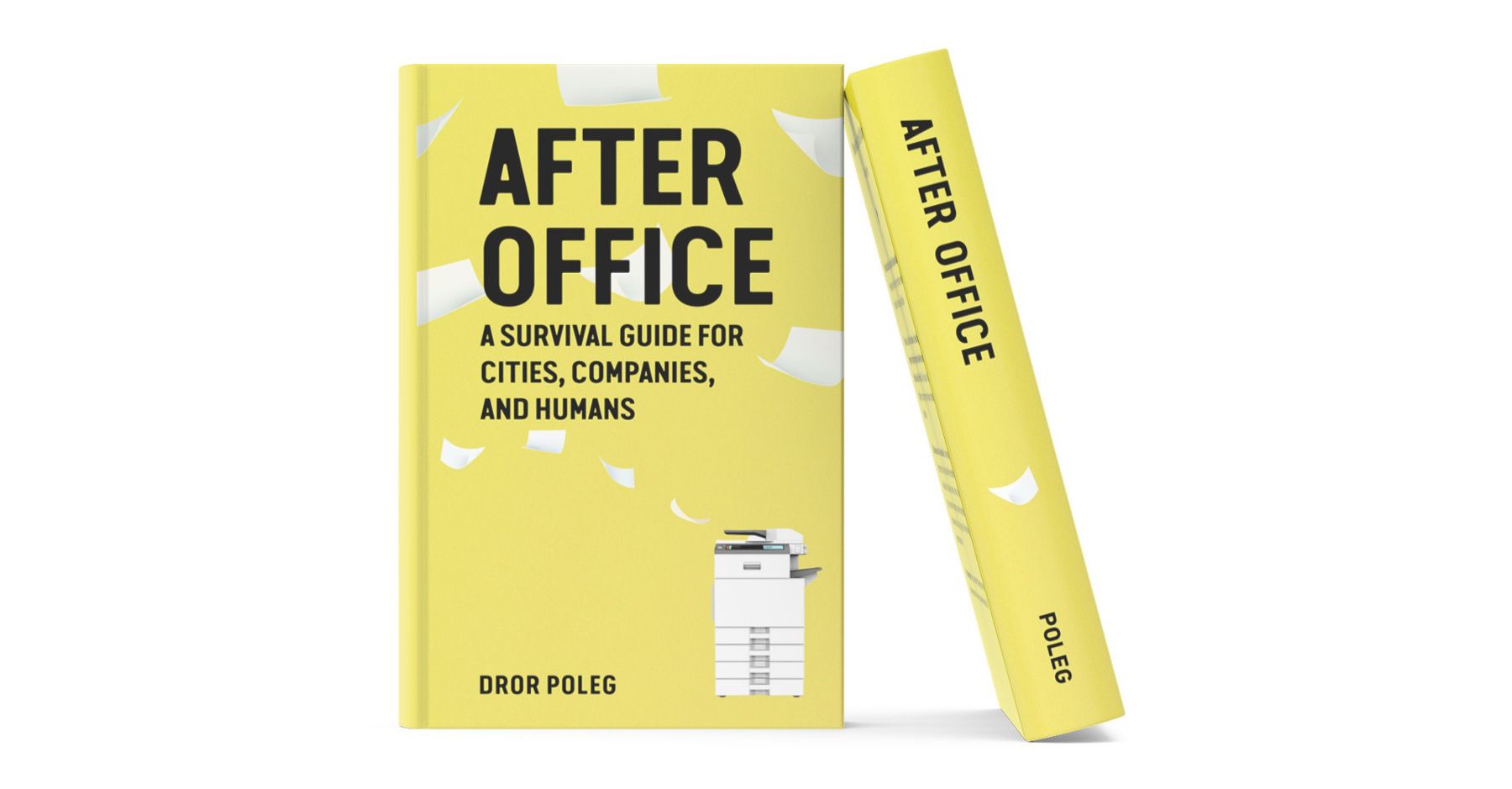 After Office
Office jobs are becoming scalable and distributed. What does this mean for your city, company, and career?
I am writing a book, and I need your help. The book explores what happens to cities, companies, and careers when office jobs become scalable and distributed. It will provide actionable insights for anyone interested in the future of work and its impact on how we spend our time, design our cities, and structure our organizations and investments.
The book does not predict offices will disappear, everyone will stay home, or that AI will replace most jobs. Still, it describes a once-in-a-century shift with unique opportunities for investors, managers, and elected officials. How can you make the most of these opportunities?
I'll share more about the book's content in a moment. But first, let me tell you how I'm writing it and how you can help.
How am I writing this book?
I am serializing it: Every week, I will share a new chapter with my premium subscribers. Such subscribers will get advance access to the book's insights — and their feedback will help shape the final draft.
In addition, premium subscribers will get the following:
📔 A copy of the final book. Physical or digital - your pick.
❤️ An acknowledgment of your name and support in the book itself.
🥂 An exclusive invitation to book launch event(s) in New York, London, and two other cities that will be determined by your votes.
 I expect to complete the book in about five months. Do I have your support?
How can you help?
Upgrade to a premium subscription to help provide feedback on the weekly chapters and unlock exclusive perks.
Share this post with friends and colleagues who might find this project interesting.
Share with me any relevant data, case studies, ideas, or potential introductions you think are relevant — from your own company and career or someone else's.
What happens next?
I am excited and a little terrified to embark on this journey. Thank you again for your support!
To kick off this process, let me share with you the opening page:
We built the world around the office. Office buildings dominated our skyline and defined the center of cities. Workplaces dictated where we lived, how far we commuted, and how much time we spent with family and friends.

The office shaped life even for those still too young - or already too old - to work. In childhood, school was preparation for office routines. In retirement, pensions were anchored by predictable dividends generated from long-term office leases.

The office is more than a place. It embodies an economic system, a level of technological development, and a moment in time. That moment has passed.

Offices will not disappear. But like farms and factories before them, they will lose their grip over our lifestyle and environment.

After Office explores the financial, social, and cultural implications of a world where offices are no longer the focal point. It provides a winning playbook for cities, companies, and individuals who want to make the most of a once-in-a-century shift.

The book is divided into three main sections, exploring where, how, and why humans work. Each section considers the ideas, technologies, and behaviors that shaped the world as we know it — and the emerging ideas, technologies, and behaviors that are now reshaping it beyond recognition.
Want to keep reading? Subscribe and read the next few pages here.
Best,

Share this post:
Comments
Join the newsletter to receive the latest updates in your inbox.