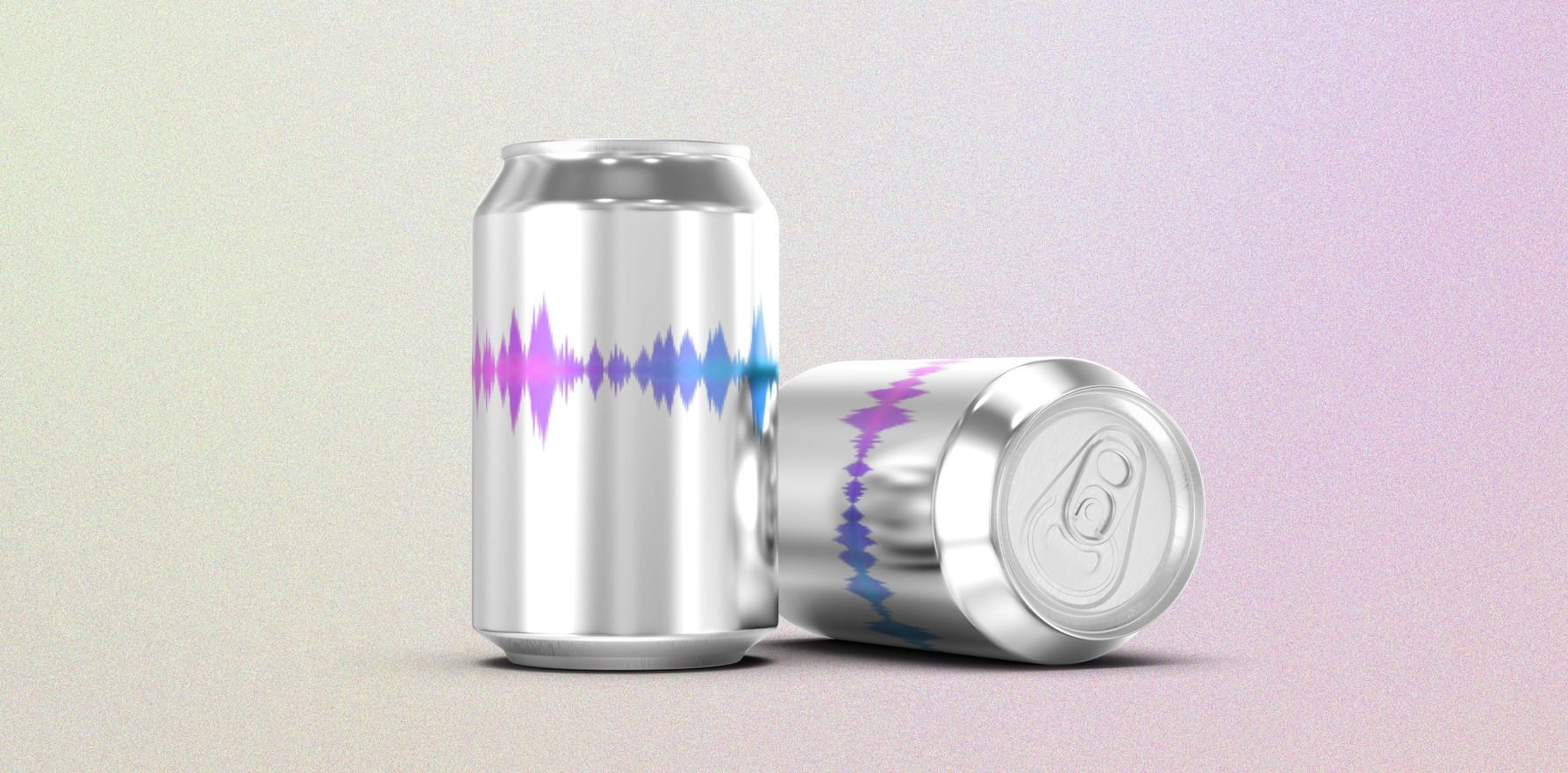 Stop The Music
The disruption of creative work has been going on for a long time. And yet, we always assume it won't affect us.
---
💡 In case you missed it, I wrote about my writing agenda for 2023 and my favorite quotes and book of 2022 here.
🎧 An audio version is available below and on Spotify, Apple Podcasts, and beyond.
---
I thought I was done writing for the year. But a thread of mine is going viral on Twitter, and I wanted to share it with you and expand on its key idea.
The disruption of creative work has been going on for a long time. And yet, we always assume it won't affect us.
In 1927, around 24,000 musicians were employed in movie theatres across North America. When films were silent, theatres employed local musicians to accompany each screening.
But once films gained a soundtrack, local musicians were no longer necessary. In 1927, Warner Brothers released The Jazz Singer, the "first feature-length motion picture with both synchronized recorded music score as well as lip-synchronous singing and speech."
Talking films, or "talkies" as they were called back then, changed everything. By 1930, some 7,200 musicians lost their jobs — 30% of the pre-talkie total. In some markets, such as New York and Cincinnati, musician unemployment reached 50-75%.
In 1930, the union of American singers, the AFM, spent the equivalent of $10 million on a campaign to stop people from listening to recorded music and watching movies with sound. Advertisements derided "robots" and "canned music" that attempt to replace true art. Below is an example from the Portsmouth Herald (reprinted by Smithsonian Magazine)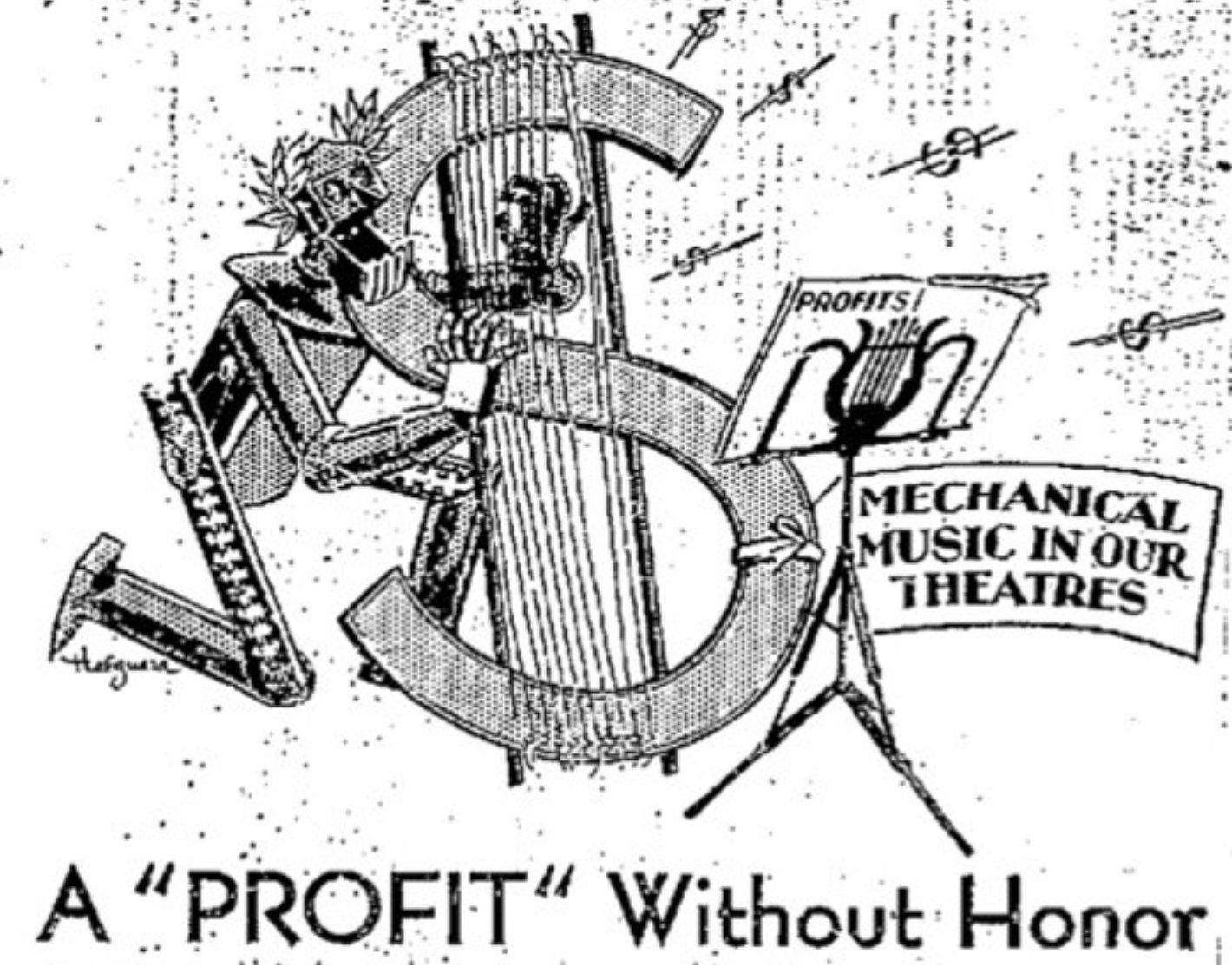 We all know how that ended. Over time, all theatre musicians were eliminated, and recorded soundtracks became par for the course. The advent of records, radio, and talking films made creative work scalable. As one union ad put it, "300 musicians in Hollywood supply all the 'music' offered in thousands of theatres. Can such a tiny reservoir of talent nurture artistic progress?"
A hundred years ago, it seemed improbable that "canned music" would replace "real" music. Joseph N. Weber, president of the American Federation of Music, predicted that the public will not always accept "life-less, soulless, synthetic music." Edward More, the Chicago Herald Tribune music critic, agreed with Weber, stating that "the films have a long way to go before they can duplicate living musicians."
Films never managed to "duplicate" living musicians. They didn't have to. Disruptive technology doesn't seek to "replicate" humans. More often, it sidesteps and makes old standards and processes redundant. Records and talking films made music cheaper and accessible to a much larger audience.
As a result of this dynamic, we tend to underestimate technology's power to turn in-person work into scalable work. In many "creative" professions, fewer people can already capture a larger share of the market than ever.
As I pointed out in The New York Times, such professions include programmers and designers, but also teachers and fitness instructors, and other very physical professions. A Peloton instructor earns about 12 times more than an offline competitor — and can service many more clients at the same time. An OnlyFans performer earns much more than a local dancer. A successful online teacher can make millions per year teaching primary school kids.
We assume that most professions cannot be scaled in the same way. But there is already evidence to the contrary. Many things that seem ridiculous to us now will seem obvious to our grandkids.
Have a wonderful weekend, and have a happy 2023!
---
P.S.
🎤 Can offices become housing? On January 18th, I'm hosting a live conversation with Gensler's Steven Paynter to discuss his analysis of more than 300 potential conversions. Sign up on LinkedIn here. It's free. (and yes, it will be recorded. Sign up to get access to the recording).
🙏🏻 To welcome 2023, I am launching a Premium Subscription for my newsletter. Premium subscribers will receive bonus weekly posts, digests with recommended articles and books, access to comments, and join exclusive Ask-Me-Anything webinars.

Your support enables me to dive deeper into the technologies, strategies, and ideas that will define the coming decades. If you find it valuable, consider a premium subscription. It costs like two cups of coffee, but it lasts longer. Get yours here. 🙏🏻

I wrote more about my writing agenda for 2023 and my favorite quotes and book of 2022 here.
Comments
Join the newsletter to receive the latest updates in your inbox.